Why Do Women Love Shoes?
2015-05-26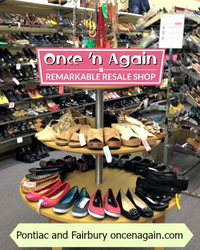 By: Stephanie Edens
Apparently, at any given moment the average number of shoes owned by a woman is 20 pairs. Many of us own more. There is just something so incredible about the perfect pair (or pairs) of shoes!
Heels, boots, flats, wedges, sandals, casual, dressy, comfortable (or not) we purcahse shoes regularly. And it's totally justifiable: we need shoes to match our variety of outfits, we need shoes that fit the current trend, we need different shoes for different occasions, and, unlike the other articles of clothing that sit on our body, our shoes take a lot of wear and tear! So we buy more and more..and more.
Luckily, there is some psychology behind the reasons that women love shoes. And though it may not be the MOST scientific, I think we can all agree we'll take any sort of backing to help explain our deep love. Reasons range from the way a good pair of shoes makes us feel-both emotionally and physically to being an outward symbol of our status as women, socially and economically. On top of that, a lot of times our shoe size does not change, even as our weight can frustratingly fluctuate. This means that a great pair of shoes will continue to fit, even if those jeans don't! Shoes really are a woman's best friend!
Here at Once 'n Again we understand your love for shoes, because we love them just as much! Monday June 1st is "Go Barefoot Day" and we are boycotting by having a shoe sale :) So, next Monday, stop in to save an additional 25% on shoes in either of our Pontiac or Fairbury locations!

Subscribe to the blog