Experience Frugality
2016-06-10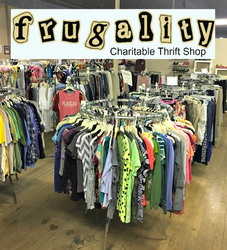 This summer Frugality is overwhelmed with donations from consignors at Once 'n Again. We are going to try something fun. It will be a win/win for everyone! Next week, June 14-15-16 from 12pm-6pm, we are going to have a sidewalk sale. There will just be a sampling of Frugality items on the sidewalk for $1.06 each (99 cents plus tax). Frugality, the store, will also be open from 12pm-6pm so that you can shop inside too.
If you cannot seem to make it to Frugality on Friday and Saturday…this is the perfect opportunity for you to try it. Do not worry, we will have several extra Employees helping with Frugality this week. We will be able to keep restocking every day and we will NOT run out of great summer deals! There have never been more items to choose from in Frugality.
Experience Frugality where most items are 99 cents or less!
o Tuesday June 14th from 12pm-6pm
o Wednesday June 15th from 12pm-6pm
o Thursday June 16th from 12pm-6pm
o Friday June 17th from 10am-6pm
o Saturday June 18th from 10am-6pm
On the sidewalk Tuesday, Wednesday, and Thursday (June 14-16) we will be accepting cash only. You will have to pay the employee on the sidewalk for items on the sidewalk. You will not be able to pay for sidewalk items inside or try them on.
If this fun event is successful we may try it again later in the summer! Stop by and experience Frugality!

Subscribe to the blog